PhD candidate George Hall [1] has been named the winner of the Alltech Student Research Manuscript Award. This award is given to a graduate student for the presentation and publication as senior author of an outstanding research manuscript in Poultry Science® or The Journal of Applied Poultry Research. George is carrying out research in Dr. Grégoy Bédécarrats lab and has recently published two independent studies in Poultry Science:
Hall, G. et al. "In ovo culturing of turkey (Meleagris gallopavo) ovarian tissue to assess graft viability and maturation of prefollicular germ cells and follicles. [2]" Poultry Science 99 (2020): 7109 - 7121.
Hall, G. et al. "Germ cell dynamics during nest breakdown and formation of the primordial follicle pool in the domestic turkey (Meleagris gallopavo). [3]" Poultry Science 99 (2020): 2746 - 2756.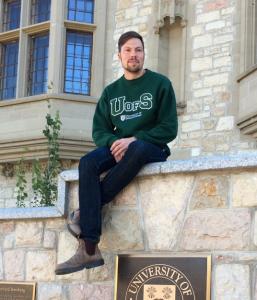 ---
MSc candidates Hannah Facey [4] and Renee Garant [5] received PSA Certificates of Excellence. These awards which serve as a special recognition for high-quality research papers at the annual meeting. Hannah is working with Dr. Elijah Kiarie in the area of poultry nutrition while Renee is supervised by Dr. Alexandra Harlander and is studying on poultry welfare.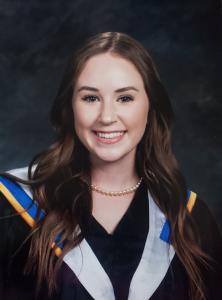 The full press release can be found at: poultryscience.org/About-Awards-2021#coe [6]
Congratulations to George, Hannah and Renee on a job well done!